Whie I patiently wait for additional documentation I decided to focus on the printer.
At this point I've been warned by multiple people, other keypunch owners and retired IBM techs, that disassembly of the printer is absolutely not recommended even for cleaning unless absolutely necessary due to the extreme complexity of realigning the codeplate. Removal was relatively straightforward with one alignment noted and once removed I found it was relatively clean and the pins were all free moving. Here's the print head under a microscope.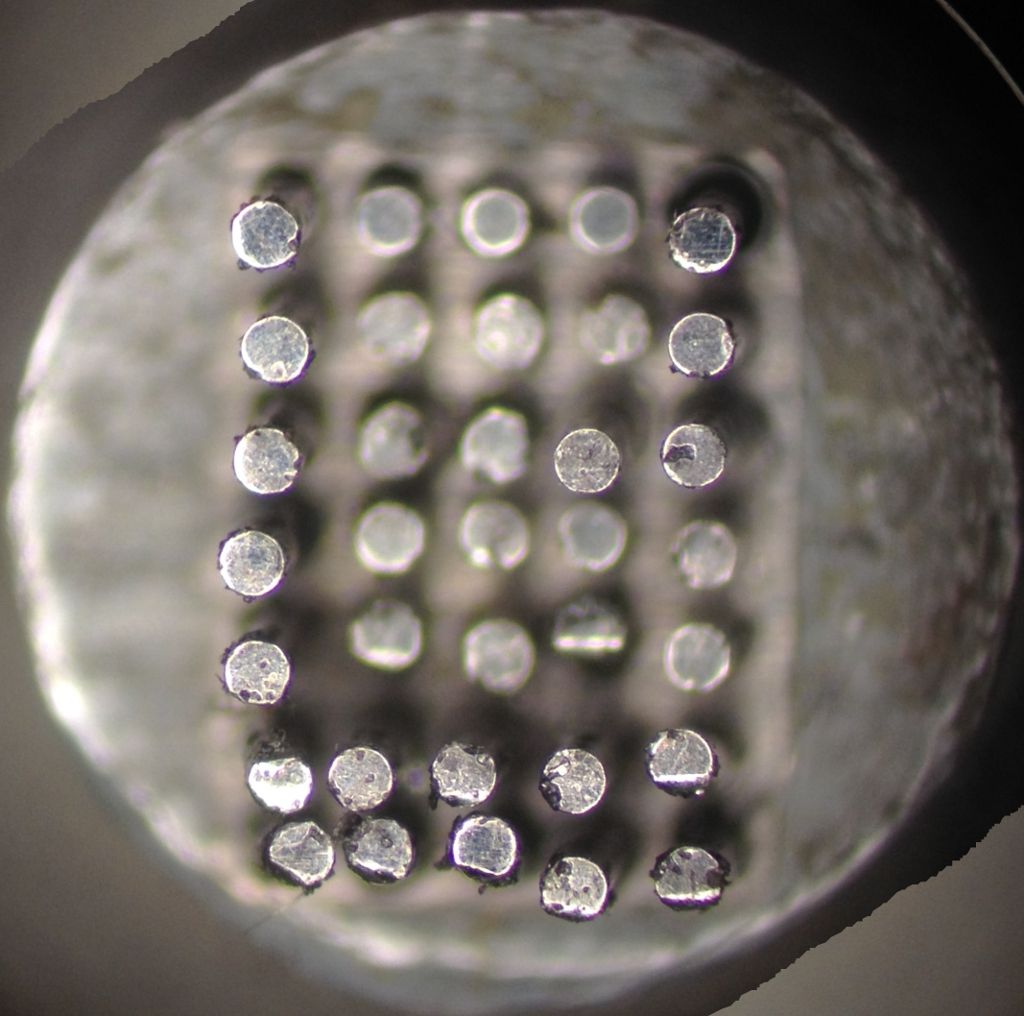 There are a few bent pins but I was unable to straighten them as none of my tools were small enough. To give you an idea about how small these pins are, a regular sewing needle is about twice the diameter. I'll just have to live with this.
The unit will be hand cleaned but lubrication of the print head will be interesting since disassembly cannot be performed. the idea is to leave the head soaking overnight in iso and then tomorrow use a syringe to carefully oil each wire and let a drop or two of oil soak into the head via capillary action.