At about 5:30 this afternoon, I got a call from a local recycler.
"Hey, get your butt down here! You will nto believe what just came in!"
Indeed. I could not believe it. It was an 850.
It was in incredible condition. The only damage to it was a scratch that arced across the lid. I ahd to dig out the battery and hard drive which were removed during the recycling process. I need to go back again tomorrow as I didn't grab the cover for the battery, or one of the 16mb memory cards (they need to be installed in pairs and I guess one was pulled when the hard drive caddy came out).
I also had to fight to get the hard drive caddy back. In the end I surrendered the 1.2gb SCSI hard drive but they let me carefully remove it from the caddy.
I dug around our office workshop and luckily managed to dig up a 20v power brick.
I love the power cable for it. It's so dinky.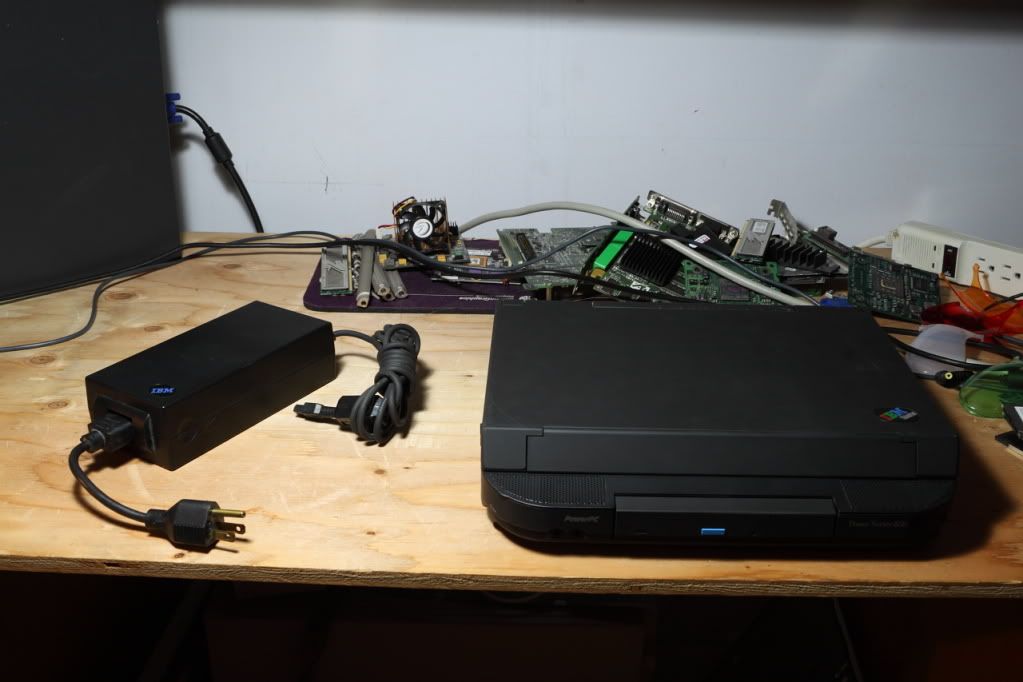 Anyways, even without the hard drive and removing the other memory card (hidden under the SCSI cd drive), it works. It looks awesome alongside my T30.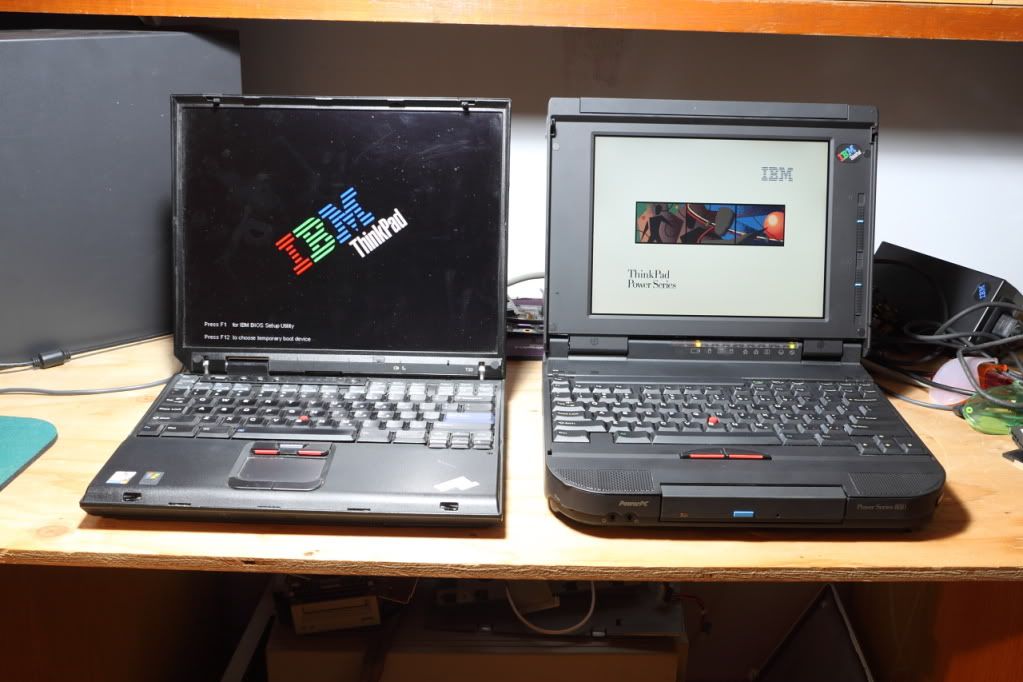 Bummer I didn't get the optional camera on it. I got the composite video I/O on the back though and it's got a SCSI port. How useful.
Alas, nor restore disks though and from waht I am aware, a regular AIX 4 disc will not work.