Here is my latest build: DooM
This is a try to build the beefiest 386 ever, along having other perks, such as many sound systems or doing live overclock to the CPU.
That's it, in this computer you can change the CPU speed in real time with the push of a button:
At boot the system starts at its stock speed, 40mhz, but we can change it on the fly to 50, 55 and 60mhz. Apart from that, using the turbo switch we can select also 20, 25, 28 and 30mhz.
DooM power is flowing through its veins...
Without further ado, here is the build running: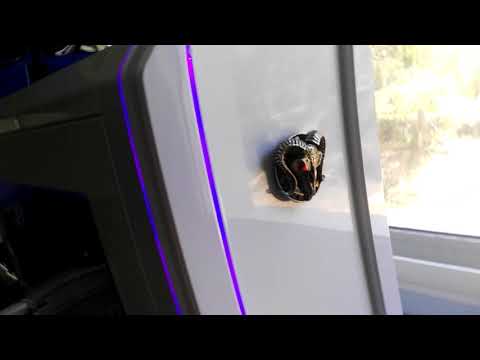 Those are its specs:
- CPU 80386 DX (20 - 60 mhz)
- 8 mb de ram 60ns
- 128 kb cache 12ns
- Storage via a CF (using XT-ide bios)
- 3 1/2 1.44mb floppy
- SVGA
Tseng Labs ET4000
1mb.
- Sound blaster 2.0 with CMS chips
- General Midi and Roland MT-32 support via
S2P
- TI SN76496 support via TNDLPT (prototype unit)
(continues on the next post)