This seems to be a forgotten sound card in the history of PC audio:
Originally posted by IBM PS/1 press release
The "3 voice synthesizer plus noise generator" sounds an awful lot like our old friend, the IBM PCjr / Tandy 1000 sound system... and the microphone connector and joystick port implies that it has the functions of the Tandy DAC audio, too.
The "Sound Cards That Time Forgot" thread says "IBM PS/1 Audio/Joystick Card: This is not an ISA card, but connected to a special connector on the early IBM PS/1 systems. It is capable of three-voice music (like a Tandy 1000?) and digitized sounds. More than that is unknown. It also a gameport and a midi port."
I found this video on YouTube, and indeed, the PS/1 audio card sounds identical to PCjr / Tandy 1000 sound on Silpheed, plus DAC audio for the digitized speech: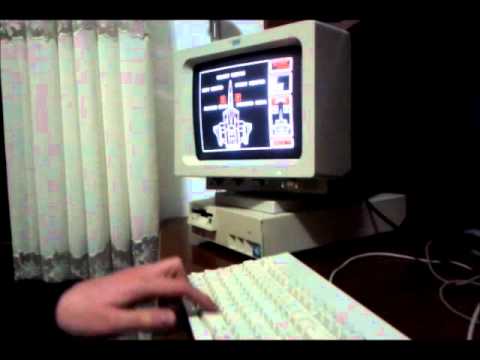 In addition to having DOS in ROM, it sure looks like IBM was trying to copy Tandy, and also to keep the best feature of their own PCjr!