Oh snap.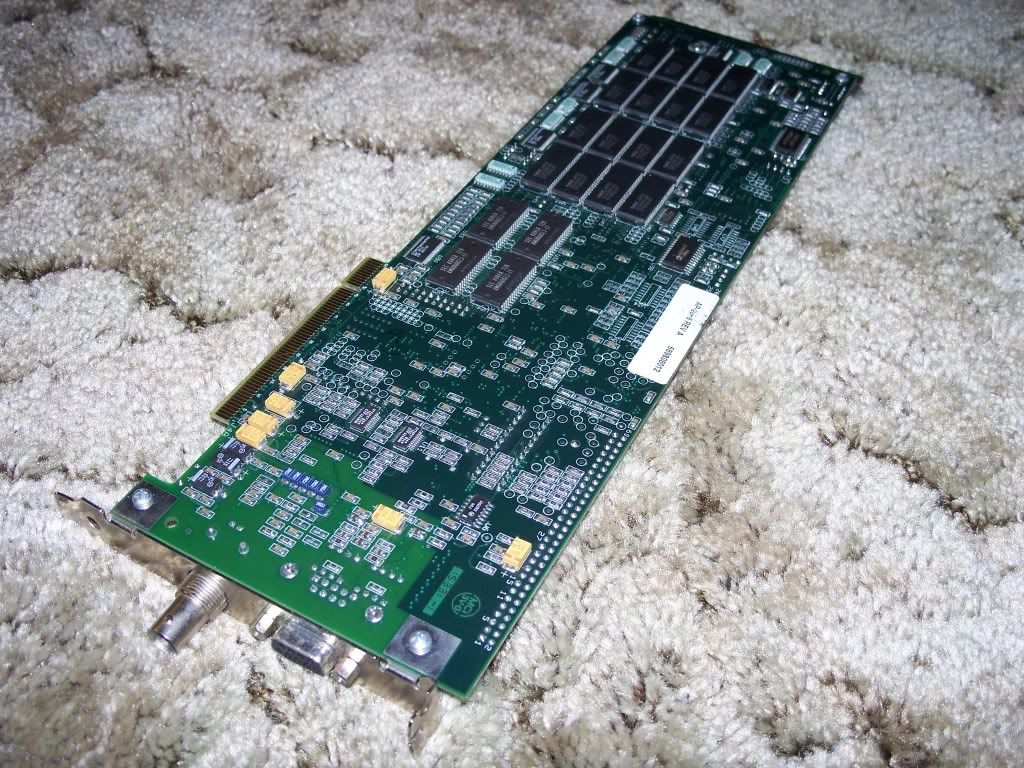 Intel i960, Crystal audio chip, TI DSP, TWO C-Cube VideoRISC Processors, AND dedicated video ram.
Whatever this capture board was made for, it offloads EVERYTHING from the system and probably does a lot more. Seeing how it has audio as well as only one composite input, I can't see this being used for security purposes.
It was made by a company called Optivision Inc. I beleive the model of the card is the EM-4248.
Optivision does not seem to do anything anymore that would require this card.
Edit:
Or there are two companies with the same name.
Still, One channel seems a bit lacking for a security capture card.