Instead of doing a "jumbo" everything thread maybe it makes more sense to do problem specific ones so they might be easier to find later. So:
I have a TRS-80 Model I that has an interesting issue with the video output. Upon being initially powered up from cold it displays clear text output, but within a few seconds it starts looking a little "jumpy". This lasts for about 45 seconds with subtle worsening of the stability until suddenly it all goes to heck and the monitor comes close to losing horizontal sync. Here is a video captured through a composite cable, the symptoms apply regardless of monitor, including an original Radio Shack one.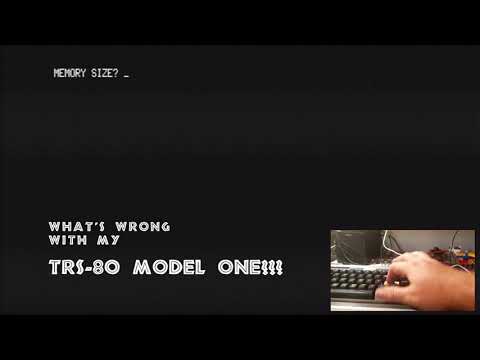 The waving subtly changes amplitude as the machine warms up, so after 10 minutes or so it becomes "almost possible" to read the screen again (with the letters rapidly alternating between forward and backwards italics) but sync never really locks in again. The characters seem properly formed so it doesn't appear to be a major issue with the divider chain. In the tech manual "Z6" is described as the source of the horizontal sync pulse, would a partial failure of that IC cause these symptoms?